THE FLINT MICHIGAN BAGGY PANTS LAW

Courts strike down saggy pants law in Florida; ACLU still
questions Flint enforcement

by Bryn Mickle | The Flint Journal

Wednesday September 17, 2008, 7:24 PM


Sagging Pants Law Unconstitutional


Final Call, News Report, Nisa Islam Muhammad, Posted: Oct 07, 2008


Low slung pants a national nuisance?






As usual, click on image above for a much larger view.




here is an article from a web site at:

http://www.news.com.au/story/0,23599,20935305-1702,00.html



MDs want obesity helplines on clothes



AAP December 15, 2006 09:47pm



LARGE-sized clothing should carry tags with an obesity helpline number, a British Medical Journal report has said.





Obesity treatment accounts for 9 per cent of the NHS budget.



YEAH RIGHT!!!

Warning labels on extra large clothing? What next?





Now, here are some real-life photos of obese apple-shaped and pear-shaped men and women.



Photos of pear-shaped men. They do exist you know!














Photos of pear-shaped women
with some extreme examples
of really huge thighs!








Although most obese women tend to be more pear-shaped, sometimes one dose come across a few apple-shaped obese women.

Photos of some extreme examples
of apple-shaped obese males.




This is from an Internet Newsletter to which I have subscribed. Another extreme example of an apple-shaped obese male.





An apple-shaped obese male on the beach with a big belly and a small flat butt.

A couple of butt-crack photos.


So, once again, we are back on the subject of wearing low-hanging pants.

Here are the originals AND my enhanced versions.



The next one below is taken from both the original version and my enhanced version



Here are some more cartoon drawings concerning fat guys in speedos.




The next four cartoons below are my own original creations.




The next picture below is my own original creation.



The next two animations below are my own creations using a GIF Animator that I downloaded from the Internet.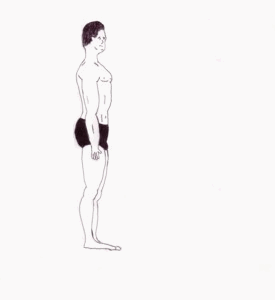 This obese male on is pear-shaped, so as he grows bigger and fatter, he needs to buy larger and larger shorts which cost more and more.




here's the first picture in the series.



here is the second picture in the series.



Here is the third picture in the series.



here is the fourth picture in the series.


Please click on the image above to see the whole picture!